Nordea helped arms dealer with letterbox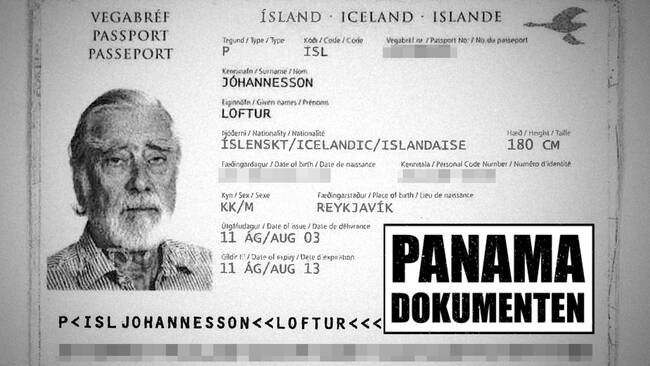 Loftur Johannesson pointed out by several sources to have smuggled weapons to armed groups.
Nordea helped arms dealer with letterbox
Mission examination can reveal that one of the customers that Nordea helps with letterbox is an alleged arms smugglers, who have been able to make armed conflict into a business idea.
Article text continues further down Jump to the article text
Full programs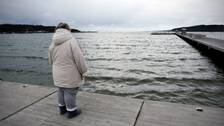 aired: May 4
Available: more than 30 days left
Nordea's customers became known by the nickname "The Icelander" in the world of intelligence and arms which he should have earned serious money in the 1970s and 80s.He's really Loftur Johannesson, and singled out by several sources that during the Cold War have bought large quantities of weapons of corrupt rulers in the Eastern Bloc which he, on behalf of the CIA smuggled to armed groups sometimes including Afghanistan and Somalia.
– "The Icelander" was deeply involved in arms smuggling in covert operations on behalf of the CIA, said Ken Silverstein, author of "Private Warrior" which charts a series of Cold War weapons smugglers, among them Loftur Johannesson.
"The smuggling gave millions of dollars"
Ken Silverstein, renowned journalist and writer in the US, has interviewed several of Loftur John's employees who stayed in with weapons smuggling. Ken Silverstein has also taken note of classified documents that describe some of the weapons deliveries Loftur Johannesson done.
– There is no doubt that Johannesson were weapons smugglers. And it was hugely profitable, smuggling gave millions of dollars for each successful operation. The US intelligence paid very well for that sort of work Loftur Johannesson performed, said Ken Silverstein.
According to the articles, including the Sunday Times, collaborated Loftur Johannesson also with the East German Stasi to ship the tanks to Saddam Hussein's army in the late 1980s.
Letterbox still active
Nordea took over Loftur Johannesson as a customer from the Icelandic Landsbanki years after the banking crash of 2009. One of John's letterbox, Aviation Finance and Services, opened in Panama in 1972, and is still active at Nordea. In Panama, documents can Mandate review see that the wealthy 85-year-old, as late as 2015, has four active letterbox at Nordea.
– We're unable to comment on it because we can not and must not comment on individual customers, says Nordea's press officer Magnus Nelin to Mandate Review.
But you have to be reasonably well able to answer how Nordea reasoning when you arrange letterbox in tax havens to a person singled out for decades have earned big money from arms smuggling?
– Yes, we can not give ourselves into such a discussion because then we would start to comment on individual clients.
"Should not be in gray area"
Overall, Nordea will concern itself with money that may come from arms smuggling?
– We will of course handle all the customers and all the missions in a very correct way. We shall also, it has been our president said, do not be in a gray area, says Magnus Nelin.
In Panama, documents visible links between several of Loftur John's letter box and luxury homes, including in central London and Barbados. He is also reported to have a vineyard in France, but lives primarily in a large residence in Maryland, USA.
Mandate Review has sent detailed questions to Loftur Johannesson, but received no response. A spokesman for wealthy Icelander wrote in a comment to the International Journalist Group ICIJ about the data:
"Mr. Johannesson has been an international businessman, mainly in aviation-related activities, and he totally rejects your suggestions that he would have worked for some secret services."
Tried to keep the identity secret
In Panama, documents shows that Nordea into the longest wants to keep Loftur John's identity a secret. Even for the Panama firm Mossack Fonseca. In February 2013, enter the Nordea from its Luxembourg office: "The beneficial owner does not want to reveal his identity for Mossack Fonseca."
When the Panama firm still asking about the identity responds Nordea in March 2013: "The company has" bearer shares ", and therefore we do not reveal the slutgiltige owner for you."
"Bearer Shares", bearer shares in Swedish, is a very controversial form of ownership. That means shares that do not have a named owner, but the one who physically carry proof of ownership is the owning company of the moment. Bearer shares have been banned in many countries.
Swedish Tax Agency explains why in a written comment for Mission Review: "Such bearer shares can be used to hide who the real owners are and to conceal the financial flows. Both the EU and the OECD believes that the bearer shares should not be allowed because they can provide a basis for money laundering or at least the risk of information between countries about who is the real owner (benificial owner) will not work. "
http://www.svt.se/ug/nordea-hjalpte-vapensmugglare-med-brevladeforetag